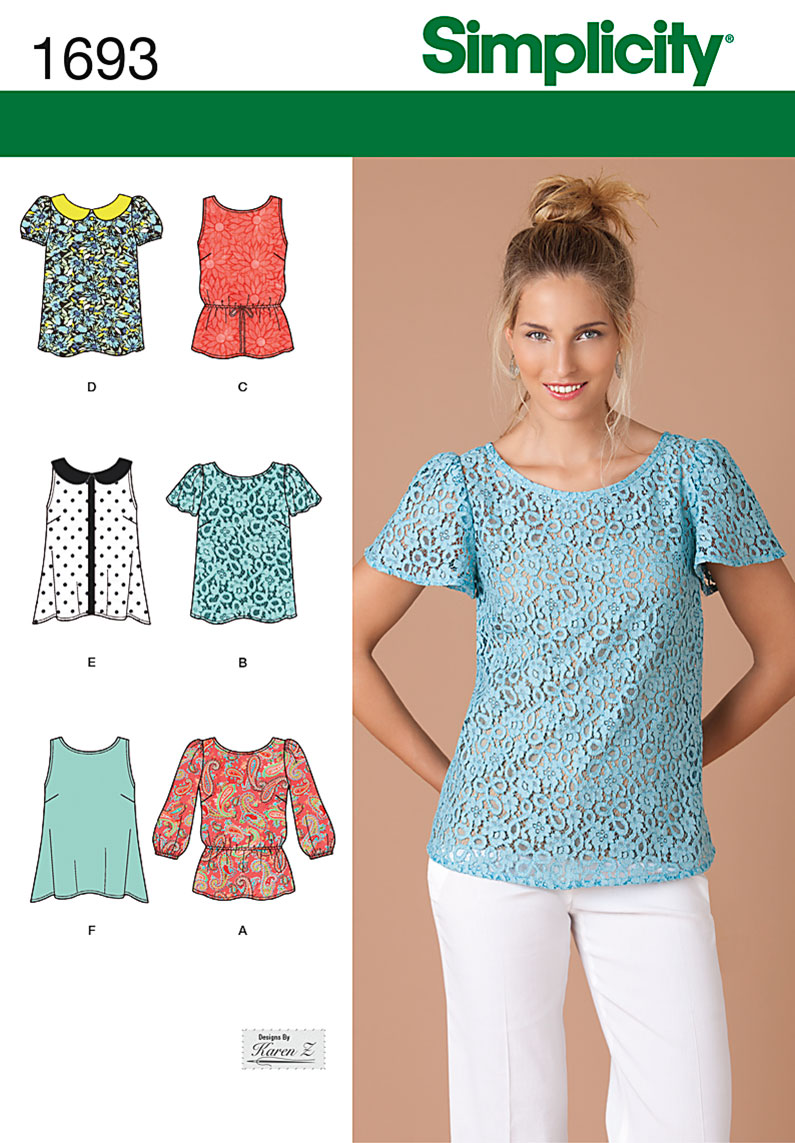 Pattern Description:
Pullover top with bias neck finish and back button with loop closure. Elastic waist. The pattern is Simplicity 1693 View A
Pattern Sizing: 4-6-8-10-12 I made a size 10 which is my typical size in Simplicity
Did it look like the photo/drawing on the pattern envelope once you were done sewing with it? Yes.
What did you particularly like or dislike about the pattern? I like this pattern a lot. I think the shape of the sleeves and body is great. Enough ease to be an easy wear but fitted enough to not feel shapeless.
Fabric Used: I used a silk/cotton blend by Marc Jacobs. Its a bit sheer, like voile. It should be lovely to wear in the heat. The pattern calls for 1 3/8 but I only had 1 1/8 and it was workable (60" wide)
Pattern alterations or any design changes you made: I omitted the back seam and instead inserted a narrow placket. I also used the fabric scraps to make my own bias tapes for the neckline, sleeve elastic casing, waist casing, and binding to finish the sleeve seam. Because it is pretty sheer I chose to finish all the raw edges inside with either french seams or bias tape. I also did a very narrow rolled hem on the bottom because I didn't want to sacrifice any length. I shortened the sleeves by about an inch to accomodate not having enough fabric but then narrowed the sleeve hem allowance to make up half that. Probably ended up being 1/2" short in the sleeves.
Would you sew it again? Would you recommend it to others? I really like this blouse. I would add a couple of inches to the length and 1.5" to the sleeves if I made it again. I want to make another with a Peter Pan collar (view D).