I knit something! Gasp. I haven't had a knitting project in years. I stopped knitting during the fall of 2009 and only finished outstanding projects and made a single neck wrap for my sister in law. My friend Alli had a few questions about a project she had started in 2010. The pattern can be found
here
. Well, in 2012 it came to my attention that she had neglected to finish it as projects sometimes go and I asked if I could. I frogged the start and used the yarn she had purchased, which was absolutely lovely. I have no idea what it is except it is a soft lovely wool. It may even be the suggested yarn from The Fibre Co, Canopy Worsted. It knit up slower than I anticipated with all the lacey work and made me really want a new addi lace needle set (again, long standing wish list item). I used a 32" circular addi turbo needle in a size 6 to make gauge. I cast on the beginning of the month and blocked it yesterday. I mixed up my pattern while knitting watching a kid play soccer and had to put it down for a week before I had the heart to frog back several inches and fix it. I think the length, though it is measuring spot on to the pattern scarf, is a little long. Perhaps I'll get a picture of it sometime on it's intended owner.
I have been working through Easter dress plans and while I had originally thought I would do something quick and less dressy than usual. But now I'm a few weeks into the brainstorming process and I'm acquiring silk shantung, batiste, silk embroidery, shell buttons and lots of piping. I'm planning on making an out of print pattern from Vogue with the smocking, short sleeves, and embroidered aprons. Oh, and I'll have to size it up for Bird since it doesn't come in her size exactly. It will serious time extensive so we'll see how things go. I think Easter is looming close.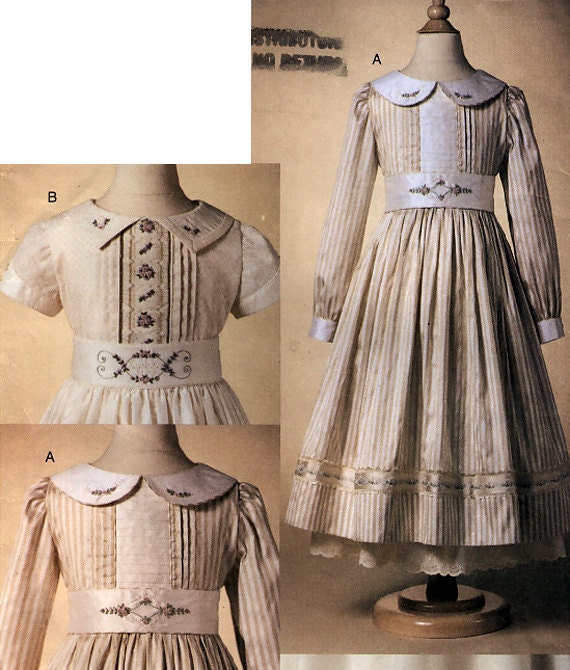 I have a shirt in process now. The material is this lovely silk/cottton blend by Marc Jacobs. I bought mine at Yellow Bird but noticed they have it at Farmhouse Fabrics too. I love it. The shirt is simple and should be finished today sometime.